Halloween is dawning…  Spook your guests with these scarily quick Halloween, homemade decor ideas from Tesco – we've picked a few of our freaaaaky faves for this years celebrations!
1. Mason jar mummies
Mummify empty jam jars by wrapping them in layers of masking tape to create a bandage effect. Stick on googly eyes and add an electric tea light to display.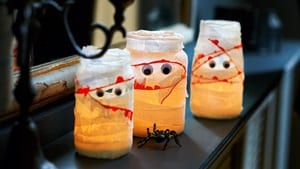 2. Spooky Silhouettes
Create spooky shadows by sticking these downloadable cut-outs of bats, spiders and cats to the inside of your lamps. Come night time, turn the lights off and leave the lamps on for spooky silhouettes.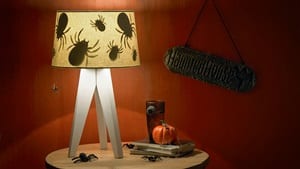 3. Tissue Paper ghosts
For easy, boo-rilliant bunting, cover a cotton wool ball with a cosmetic tissue and secure it with a long length of ribbon, repeating until you have a long row. Draw on spooky faces before hanging from shelves or tables.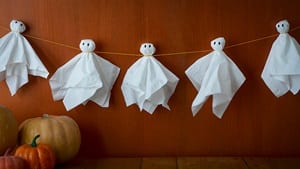 4. Pumpkin Painting
Forget carving pumpkins, use a permanent marker to draw on playful jack-o'-lantern faces. If you have a little extra time try these no-carve pumpkins: use black spray paint, leaving to dry then use silver marker pen to make faces. For something more chic that will last the season, decorate a pumpkin with strips of decorative washi tape.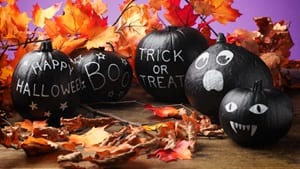 5. Halloween goody hand bag
Fill latex gloves with sweets and a few fake spiders and secure with ribbon. Hang them from the banister and give them away as gifts to guests or trick or treaters that come knocking on your door.