Get inspired with our Pinterest page!
Have you seen our brand new Pinterest boards yet? If not, why not have a browse of all the interesting, quirky and trend setting things you can buy at Clifton Retail Park this season?
http://www.pinterest.com/cliftonRP/
We've created a board to share some of our favourite things  about Autumn from the shops at Clifton Retail Park. Chilly mornings, woolly scarves, lots of layers, kicking leaves, one pot suppers, halloween, bonfire night, hot chocolate…..all perfect for welcoming Fall into our lives!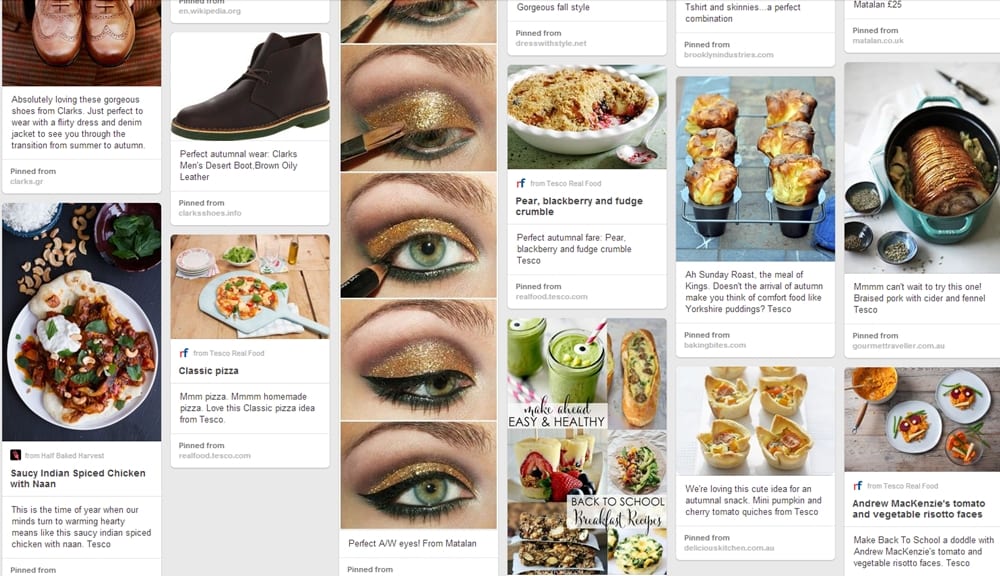 www.pinterest.com/cliftonRP/fall-proof
Follow Clifton Retail Park on Pinterest to see the latest trends & must haves wherever you are. They're all crammed full of lovely ideas that you can pick up at the Centre and waiting for you to repin and add to your own collection!
Each board follows a theme and provides prices so that you can plan your next trip to Clifton Retail Park from wherever you are – saving you time and providing you with (pin)spiration for your next shopping trip!
Just click the links above to get started…