Get creative this Easter!
When we think of Easter food we often think of chocolate or hot cross buns, and as much as we LOVE these tasty treats, we think it's about time to experiment with some new Easter recipes!
With a little inspiration from Tesco, check out our top 5 picks below. All that's left to do now is to get your whisks at the ready and have a delicious-filled Easter weekend!
Bunny Breads
Ingredients
250g strong white flour, plus extra for dusting
7g fast-action yeast
½ tsp salt
1 tsp mixed spice
½ tsp cinnamon
2 tsp caster sugar
1½ tbsp olive oil, plus extra for greasing
1 free-range egg, beaten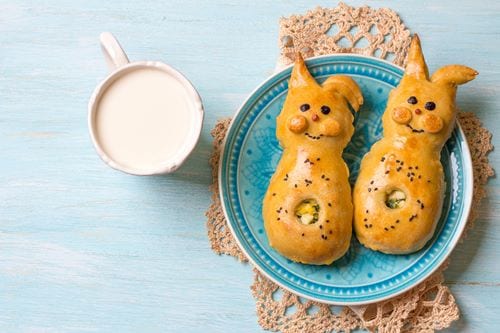 Bunny cake pops
Ingredients
2 x 300g Madeira cakes, roughly broken up
300g ready-made vanilla buttercream icing
apricot jam, for brushing
1kg ready-made white, blue, yellow and pink fondant icing
50g white chocolate, melted
black writing icing pen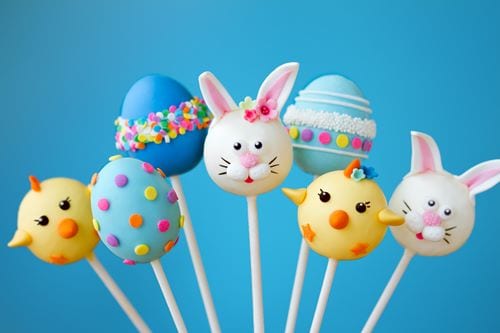 Carrot cake squares
Ingredients
100ml sunflower oil, plus extra for greasing
300g carrots, peeled and grated
1 apple, grated
1 banana, roughly mashed
1 orange, finely grated zest
100g sultanas
3 eggs
250g self-raising flour
1 tsp ground cinnamon
1 tsp mixed spice
½ tsp baking powder
pinch of salt
fat-free fromage frais or quark, to serve (optional)
cinnamon, walnut or orange zest, to serve (optional)
Easter character biscuits
Ingredients
100g butter, softened
100g light soft brown sugar
1 large egg, beaten
vanilla extract
275g plain flour, sifted, plus extra for dusting
For the icing
1 large egg, separated
125g icing sugar, sifted
multicoloured food colouring
Orange and marzipan hot cross cupcakes
Ingredients
165g unsalted butter, brought to room temperature
165g caster sugar
175g plain flour, plus 1 tbsp for the currants
3 eggs
1 tsp baking powder
1 tsp mixed spice
½ orange, zested
75g currants
50g mixed peel
100g white marzipan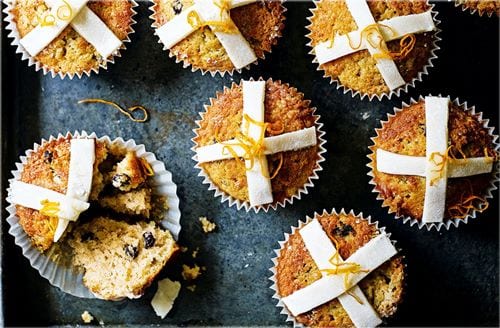 Hot cross cupcakes image sourced from Tesco.